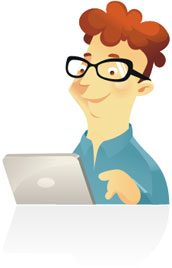 VolunTRAC was started to allow people to quickly create attractive online sign up sheets and to take all the hassle out of organizing activities. Why? Good question! We have all used old fashioned paper sign up sheets and know how much work it is. Not only is it hard to get people to sign up, but keeping up with changes and switches can be a real nightmare as well. Creating a sign up sheet is only half the battle, getting everyone to do what they signed up for can sometimes be very time consuming. We have integrated a message system right into everyone of your activities to allow you to quickly send out messages. This same system also allows you to setup automatic email reminders to let your volunteers know what commitments the have coming up. We have made online sign up sheet creation and management easy! See how it works in the Organizer Overview section.
Read what users are saying about VolunTRAC:
"
I was put in charge of my son's kindergarten class booth at the Fall Carnival. I spent 45 minutes at a parent coffee trying to get other parents to help with our assigned booth. After everything was said and done, I had 2 parent volunteers. I went straight home and looked for another solution and found VolunTRAC. Within 30 minutes of you guys sending out my first message, I had half of my booth time slots filled. Thanks a bunch!
"
JW, Fort Worth, Texas
"
I just love the reminders. I use to email people the night before every baseball game to remind them to bring snacks. Now, VolunTRAC just sends out custom reminders for me.
"
AV, San Diego, CA